Tom Zubrycki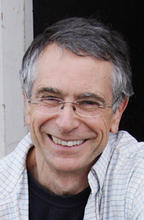 Tom Zubrycki has earned an international reputation for his substantial and widely-respected body of documentaries. He works mainly in an observational style and his films are narrative-based and strongly character-driven.
His film TEMPLE OF DREAMS, about the struggle of a group of young Muslim Australians to keep open a youth centre in Sydney's west, had its international premiere at the Sydney Film Festival in June 2007.
His earlier films include MOLLY & MOBARAK (2003) – a story about a relationship between a young Afghani refugee and a school-teacher in an Australian country town. MOLLY & MOBARAK opened the Margaret Mead Film Festival (2003), and was screened in the Joris Ivens competition at IDFA (2003).
MOLLY & MOBARAK takes up the themes of displacement, identity and the search for home – ideas that he been exploring since the 90's in films such as HOMELANDS (1993) and BILLAL (1996).
In 2000 he completed THE DIPLOMAT a documentary about Jose Ramos-Horta, the exiled East Timorese freedom-fighter and the final two years of his quarter-century campaign to achieve independence for his country. The film won two Australian Film Institute Awards - Best Director and Best Documentary.
His other films have included THE SECRET SAFARI (2002, 52 mins), LORD OF THE BUSH (1990, 55 mins), BRAN NUE DAE (1991, 55 mins), FRIENDS & ENEMIES (1987, 90 mins), KEMIRA – Diary of a Strike (1984, 62 mins) and WATERLOO (1981, 48 min).
Tom also works as a producer mentoring emerging filmmakers. His credits include EXILE IN SARAJEVO (1996, International Emmy for Best Documentary), WHITEYS LIKE US (1998), DR JAZZ (1999), STOLEN GENERATIONS (2000), MAKING VENUS (2001), GULPILIL - One Red Blood (2002), THE PRODIGAL SON (2005), A FIGHTING CHANCE (2007), MAD MORRO (2008), WANJA (2008) and THE INTERVENTION (2008).
For more information on Tom Zubrycki and his films, go to: www.tomzubrycki.com or to purchase his films, follow the links below.
Filmography
| | |
| --- | --- |
| | The Prodigal Son is the story of a family's journey to understanding and acceptance. The Prodigal Son explores how first-generation migrant parents, Alexo and Ljubica, have struggled to come to terms with their son Ted's sexuality... |
| | What goes on in a bland high school class room at Manly Community College for two hours on Wednesday nights represents a fascinating microcosm of how white Australians are dealing (or not dealing) with the Reconciliation process and the country's Indigenous past and present... |
| | Sixteen-year-old Lebanese-Australian Billal is struck by a car in the aftermath of fighting between Anglo–Australian and Lebanese youths on a state housing estate in south-west Sydney... |
| | David Gulpilil lives a Spartan and demanding life in tribal Arnhem land. The film shows David at home in Ramingining in Australia's Northern Territory and in his other life as a respected film actor... |
| | Between 1910 and 1970 in Australia, 1 in 3 children were removed from Aboriginal families and placed in institutions and foster homes... |
| | In 1997, cousins Jason and Julian are both 25... and bored. Armed with $100,000, a three-minute film idea, and an award-winning short film director Glenn, they decide it's time to change their lives... |
| | A tale of Multiculturalism under siege; at last the great success story of Sarajevo has been told. Inspiring audiences during its cinema release and at international festivals - a special edition of EXILE IN SARAJEVO was broadcast to many millions on CNN worldwide... |
| | "The calmness shown by those who lived and worked in such an explosive situation is riveting." - Virginia Addison, Daily Telegraph... |
| | For years Jimmy Chi has been creating BRAN NUE DAE. It is the combination of his own experiences, his views of the world and the pooled talents of his friends who make up the Broome band Kuckles... |
| | MOLLY AND MOBARAK takes you behind the headlines and hot debates to Young in rural NSW where ordinary Australians share their community with 90 Afghan refugees working at the local abattoir... |
| | In February 1985, over a thousand electrical workers went on strike against the introduction of contractors into Queensland's Electricity Board... |
| | Fadi Rahman is one of a new breed of Australian Muslim leaders. Young, charismatic and politically ambitious, he runs a youth centre/gymnasium in Sydney's west in what was once a Masonic Temple... |
| | In prison at 17 ... released at 30 ... Mad Morro is finally coming home. Debbie, like most mothers, sees her boys through rose coloured glasses... |
| | Produced by award-winning film maker Tom Zubrycki, (with ABC's David Jowsey as Commissioning Editor) and written and directed by Julie Nimmo, The Intervention was shot over a an 8-month period and features the lives of ordinary community residents as they experience the Intervention first hand, as well as the various government and business workers who all come together to implement it... |
| | Wanja is a documentary about 'the Block', through the eyes of Auntie Barb and the life of Wanja her blue heeler dog, recently deceased... |
| | A film about a nation on the front line of climate change: the central Pacific nation of Kiribati is one of the countries in the world most vulnerable to rising sea levels... |
| | Murrungga Island is at the top end of Arnhem Land in Australia's Northern Territory. This is where we find 95-year-old Baymarrwangga, or as she is affectionately known, "Big Boss", who was honoured as "Senior Australian of the Year, 2012" BIG BOSS is the story of this 95-year-old Indigenous Elder and her challenge as the remaining leader of the Yan-nhangu people to pass on her traditional knowledge to the next generation... |
| | Danny Eastwood is an influential and ground-breaking Australian Indigenous artist who has been working in the Blacktown community in western Sydney for over 30 years... |
| | "With Greece in seemingly permanent crisis, this modest but highly enjoyable documentary from Australian filmmaker Mary Zournazi does for the dogs of Athens what the recent Kedi did for the cats of Istanbul – that is, treat them as a symbol of everyday vitality that persists no matter what... |
| | "AN EMOTIONAL KNOCK-OUT OF A FILM … a striking documentary … entertaining and enlightening … knocking the Who Do You Think You Are? concept out of the ring... |
| | A refugee from the Sudanese civil war, Zacharia (one of the 'Lost Boys' of Sudan), lives in Sydney with his wife and daughter... |
| | "Teach a man to fish and he will feed for a lifetime; teach a man to be, and he will know what freedom is." Grant Leigh Saunders is an Aboriginal filmmaker, writer and musician who has secretly always wanted to be a fisherman, just like his father and grandfather before him... |
| | "The film strikes a hard-won balance of optimism and pessimism, fear and hope, melancholia and illumination." - Adrian Martin, Screenhub "A poetic, evocative and confronting reflection on the psychological stresses of climate change on everyday lives... |