Ronin Latest News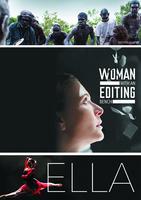 WOMAN WITH AN EDITING BENCH, ANOTHER COUNTRY and ELLA win 2016 ATOM Awards.
More Latest News:
Clip: NUN'S NEW HABIT, A
This documentary follows Sister Carmel, a sister of the Good Samaritans, in her fight for social justice. Along with many of her contemporaries, she is passionately involved with the plight of refugees who were incarcerated in detention for many years and the ongoing psychological trauma suffered after their release.