Ronin Latest News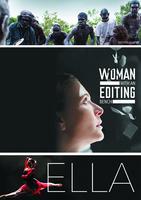 WOMAN WITH AN EDITING BENCH, ANOTHER COUNTRY and ELLA win 2016 ATOM Awards.
More Latest News:
Clip: VOYAGE OF BOUNTY'S CHILD
The year is 1789. In the central Pacific Ocean the crew of Her Majesty's Ship Bounty mutinied against their captain, William Bligh, and cast him adrift with 18 other men in an open boat, 150 kilometres from Tonga. This epic voyage is re-created in this remarkable documentary classic from 1983.