Ronin Latest News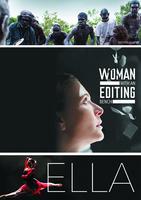 WOMAN WITH AN EDITING BENCH, ANOTHER COUNTRY and ELLA win 2016 ATOM Awards.
More Latest News:
Clip: OH, BEETHOVEN!
Dr Susan West and children from Ainslie Primary School, Canberra, in a special performance of a work about Beethoven's life, followed by discussion about Dr West's innovative approach to music education.