Ronin Latest News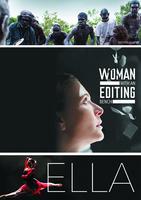 WOMAN WITH AN EDITING BENCH, ANOTHER COUNTRY and ELLA win 2016 ATOM Awards.
More Latest News:
Clip: BOOT CAKE, THE
A small desert town on the edge of western India's famous salt plains is the unlikely home of the world's largest population of Charlie Chaplin impersonators. The Charlie Circle of Adipur embraces businessmen, shopkeepers, a doctor who prescribes Chaplin movies for medicinal purposes, teachers, engineers, students and a 3-year-old pre-schooler.