Curtis Levy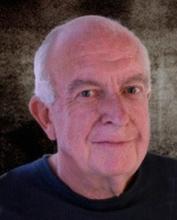 Curtis Levy is an independent filmmaker who has made numerous documentaries for television and cinema release. His films have won many international awards.
In 2004 Curtis Levy completed THE PRESIDENT VERSUS DAVID HICKS, a film about the Australian Taliban fighter incarcerated in Guantanamo Bay. It was officially selected for the Hot Docs International Film Festival in Canada and the Full Frame Film Festival in the U.S. .
In 2001 he completed HIGH NOON IN JAKARTA, an intimate portrait of the President of Indonesia, Abdurrahman Wahid, filmed over a four month period in the Freedom Palace in Jakarta. This film was selected as a finalist at the Hollywood and Banff Film Festivals, and the Atom Film Awards.
In 1998, Curtis Levy made HEPHZIBAH, about the acclaimed concert pianist and human rights activist, Hephzibah Menuhin. HEPHZIBAH won several awards, including the Australian Film Institute Award for Best Documentary, the Silver Wolf Award for Best Video Documentary at the International Documentary Festival Amsterdam, and the Australian Film Critics' Circle Award for Best Documentary.
Curtis Levy has made five other films in Indonesia, including INVITATION TO A WEDDING, about Islamic dissidents in Indonesia, and RIDING THE TIGER, a 3-part series examining the origin of authoritarian rule in Indonesia, nominated for the Australian Film Institute Award for Best Documentary and Winner of the ATOM Award for Best Television Series.
Other films Curtis Levy has made in Asia include THE WHITE MONKEY, a film about an Australian priest, Father Brian Gore, charged with multiple murder and imprisoned in the Philippines by the Marcos regime, and BREAKOUT, about the mass suicidal breakout by Japanese prisoners-of-war from their prison camp in Cowra. BREAKOUT won the Award for Best Television Documentary at the Chicago International Film Festival.
Curtis Levy has also made several films about Australian Aborigines, including SONS OF NAMATJIRA, about a group of Aboriginal artists living in a camp outside Alice Springs.
Filmography
| | |
| --- | --- |
| | Your son converts to Islam. Your son fights for the Taliban. Your son is a supposed Terrorist. Your son is still your son... |
| | The story of Hephzibah Menuhin is as rich as a novel by Henry James. A child prodigy like her violinist brother, Yehudi, she toured the world giving piano concerts from an early age... |
| | "It's a striking and disturbing film, again, one that deserves a wider audience." (The Australian). "Another excellent documentary, which hopefully might be shown on the ABC soon is 'Sons of Namatjira" (Four Corners, ABC)... |
| | This film presents atmospheric and visually dramatic impressions of a four-day dance festival organised by the Aboriginal community of Lockhart River, on the far north Queensland coast... |
| | Made at the request of the people of Mornington Island, this film was the first of five made by Curtis Levy for the Australian Institute of Aboriginal Studies (now AIATSIS)... |
| | Gustav Malbangka and his family lived at Hermansburg Mission in central Australia. Like many other people, they wish to leave the social problems of the congested settlement behind them and return to their traditional land at Gilbert Springs... |
| | Because of work commitments and the influence of Christian Missions, traditional mourning ceremonies among the Tiwi people of Melville Island were becoming rare at the time of making this film (1974)... |