Trevor Graham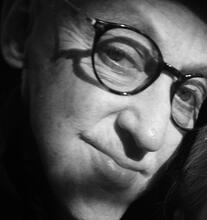 Trevor Graham has worked as a writer, producer and director of documentary in the Australian film industry for more than 35 years. He is the co-founder of Yarra Bank Films Pty Ltd, a Sydney-based production company established in 1983.
Trevor's documentaries have been screened and broadcast nationally and internationally. He has made co-productions and commissioned works for Channel 4 and the BBC (Britain), WGBH (America), ARTE (France/Germany), AVRO (Netherlands), SBS and ABC TV (Australia).
He has won two Australian Film Institute (AFI) Awards for Best Documentary and numerous other national and international film and television awards. In 1997, Mabo - Life of an Island Man won the AFI Award, was nominated for a Logie and won both the prestigious NSW Premier's History Award and the NSW Premier's Award for Best Screenplay.
In 1997 he ventured into writing and directing new media. From 1997 to 2000 he co-wrote and directed the encyclopaedic documentary Mabo - The Native Title Revolution CD-Rom, which was nominated for a British Academy Award (BAFTA) in 2001.
In 2002 he produced, co-directed, co-wrote and shot one of Australia's first online documentaries for ABC online, Homeless - Six Cities, Six Stories, Six Lives (www.abc.net.au/homeless), financed by the Australian Film Commission. Homeless was nominated for a Webby Award, an 'online Oscar' by the International Academy of Digital Arts and Sciences.
Trevor Graham was the inaugural Head of Documentary at the Australian Film Television and Radio School in Sydney from 1997 to 2002. He has lectured and presented screenings on documentary throughout Asia, Canada, the USA and Australia. From 2005 to 2008 Graham was a Commissioning Editor for Documentary at SBS TV and a Series Producer at ABC TV.
Between 2011 and 2021 Graham co-produced and directed a trilogy of feature documentaries Make Hummus Not War, Monsieur Mayonnaise and Chef Antonio's Recipes for Revolution, the first Australian-Italian documentary 'official' co-production. International in scope, the trilogy explores food and larger themes of history, conflict, the Holocaust and the last film social inclusion.
Among his other documentary credits are: Red Matildas, Painting the Town (AFI Best Documentary Award 1987), Land Bilong Islanders, Dancing in the Moonlight, Paper Trail, Sugar Slaves, Aeroplane Dance, Mystique of the Pearl, Tosca - A Tale of Love and Torture, From Little Things Big Things Grow, Small Island Big Fight, The Pilot's Funeral, Keen As Mustard, Before Death Us Do Part, Hula Girls, Lonely Boy Richard and Singapore 1942.
Filmography
| | |
| --- | --- |
| | Through the lives of three women, RED MATILDAS explores the social and political conditions in Australia during the Great Depression - conditions of massive unemployment, widespread malnutrition and growing militarism at home and abroad - that provoked many people to political activity... |
| | The PAPER TRAIL, which begins in the forests of Australia, travels to Japan's industrial centres and leads to factories, department stores and rubbish dumps from Melbourne to Tokyo... |
| | In 1937 Yosl, a 17-year-old Polish Jew, arrived in Melbourne where he joined his sister Ruth, a dancer, and his father Melech Ravich... |
| | LAND BILONG ISLANDERS tells the story of what has become known as the 'Mabo Case'. It contains rare interviews with the late Eddie Mabo, James Rice, Father Dave Passi and others involved in this historic legal drama... |
| | Originally released in 1989, this disturbing documentary looks at a little known aspect of Australian wartime history. Scientists, laboratory staff and military volunteers recount experiences with the Australian Chemical Warfare Unit, which, with the active involvement of both British and American resources and personnel, tested mustard gas in Queensland during the Second World War... |