Rod Freedman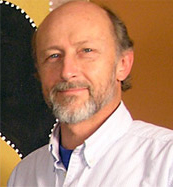 ROD FREEDMAN is an independent director, producer and executive producer whose documentaries have won many Australian and international awards and screened in dozens of film festivals. Rod and his partner, Lesley Seebold, run Change Focus Media – producing television documentaries and educational programs. Rod is particularly interested in stories about people and their life's journeys.
Rod's personal film about his Lithuanian great uncle, UNCLE CHATZKEL (1999, SBS), had two AFI nominations and screened in over 50 international festivals on every continent. ONE LAST CHANCE (2000, SBS), an investigative film about a Lithuanian war criminal, won 3 awards in the USA. He initiated and produced the Tudawali Award winning series, EVERYDAY BRAVE (2002, SBS) working with emerging Aboriginal directors to tell stories of unknown Aboriginal people who have made a difference to their communities. Rod co-produced WELCOME TO THE WAKS FAMILY (2003, SBS) about an orthodox Jewish family with 17 children. He produced and directed three series of AUSTRALIAN BIOGRAPHY (2003-2008, SBS) featuring significant Australians reflecting on their lives and produced CROSSING THE LINE (2005,ABC) about two medical students working in a remote Aboriginal community (Best Documentary Social and Political Issues, ATOM Awards and other awards). His most recent film as producer/director is WRONG SIDE OF THE BUS (2010, ABC), which has screened in Australia, USA, Canada, Israel, UK and South Africa and won Best African Documentary, International Film Festival South Africa.
Rod has also produced and directed a variety of half hour programs on rural and remote area health issues and THE STRONG SERIES, focusing on Aboriginal and Torres Strait Islander health initiatives aimed at helping to bridge the health gap between mainstream and Indigenous Australians.
Filmography
| | |
| --- | --- |
| | Speedy and Kathy's mother, Kingarli, was one of the 'Stolen Generations', taken away from her family and traditional country at a young age and forced into domestic service in Darwin during the early 1930s... |
| | CROSSING THE LINE follows the journeys of two young medical students, Amy and Paul, who leave their safe middle class homes and university behind to be thrust into the harsh reality of everyday life on Mornington Island... |
| | What's the price of being a bystander? Sidney Bloch is an internationally recognized professor of psychiatry, ethicist, loving father, singer and author of books on mental health... |
| | WINNER! United Nations Association of Australia Media Award (TV Documentary category), October 2015. Abandoned in an Adelaide orphanage at the age of seven, Sophia feels betrayed by her mother, Helen... |
| | An important and provocative film suitable for Holocaust Studies, ONE LAST CHANCE was filmed in Lithuania, Israel and Australia... |