Stephen Thomas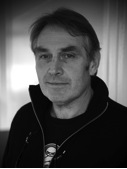 Stephen Thomas is a producer and director whose work encompasses broadcast and online documentary, educational multimedia and drama. His broadcast credits include Pulp Town, Shacks (series), The End of the Game, The Fishermen, Real Life Water Rats (series), Alive and Kicking (series), Portrait of a Distant Land, The Mission (series) and Bali High Wedding.
Major interactive documentaries include Film Australia's Wilderness, Dust On My Shoes, From Wireless to Web, DIY Doco, Australian History Timeline and Founders and Survivors Storylines. He has also developed and produced major online education modules for the London Grid for Learning and a number of other UK and Australian education organisations.
His work has received numerous Australian and international commendations.
Filmography
| | |
| --- | --- |
| | From New York to Hobart, and from the darkest jails and prison ships of England to the penal colony of Port Arthur, THE FIRST FAGIN brings to life the passionate love and dramatic adventures of Ikey Solomon, family man, fence, and Charles Dickens' inspiration for the character of Fagin in Oliver Twist... |