Judy Rymer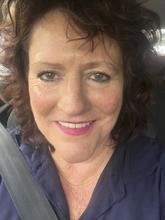 Producer/Director Judy Rymer has been making films for more than 30 years at her company Rymer Childs. Her work covers a wide range of subjects concentrating on social and political history and science – but always on subjects that are close to her heart.
In 2005, Rymer wrote and directed a documentary on a South Vietnamese family diaspora, ALL POINTS OF THE COMPASS for ABC Australia and BBC Scotland. She produced and directed TIMEBOMB, a critique of the New Zealand welfare system; the award-winning VICTORY OVER DEATH about artist, Colin McCahon which won gold at Chicago; FIFTEEN MINUTES OF FIRE for ABC Australia; and CINEMA OF UNEASE for the British Film Institute's Century of Cinema series for Channel 4, officially selected for Cannes International Film Festival and Best Documentary in the 1996 NZ Film Awards.
Rymer wrote and directed THE HISTORY OF THE BATHING COSTUME, screened on Discovery America and Channel Nine; POLES APART for SBS, on the controversial Australian purchase of Jackson Pollock's Blue Poles; and MESSAGE FROM MOREE, screened on ABC in 2004 to mark annual Aboriginal Rights Day. Her controversial underground series PUNISHED NOT PROTECTED in defence of asylum seekers has been widely distributed through schools and community groups.
More recently Rymer wrote and directed RISKING OUR KIDS presenting the views of research scientist Prof Fiona Stanley who predicts a modernity paradox could shorten life expectancy of the next generation. She also wrote and directed I WILL NOT BE SILENCED, nominated for the Oxam Global Justice award at IDFA 2015, and winner of the American INSIGHTS 2016 Freedom of Speech Award and Malaysia's FREEDOM FILMFEST 2015 for best International Feature.
Filmography
| | |
| --- | --- |
| | POLES APART places the acquisition by the Whitlam government of Jackson Pollock's 'Blue Poles' in all the turbulence of its social and political context... |
| | Fiona Stanley puts forward a powerful argument for the need to protect the future of our kids. A spark ignited in Fiona Stanley, when as a young medical intern, she was unable to improve the health of a young Aboriginal boy because of the environment he lived in... |
| | The participants of PUNISHED NOT PROTECTED are open in their criticisms of current government policy and the lack of momentum to move on an alternate, more just and humane policy... |
| | On 8 January 1994, gripped by searing summer heat, drought and fierce northerly winds, Sydney was devastated by bushfire... |
| | In this film, leading Human Rights barrister, Julian Burnside AO, deconstructs harsh asylum seeker policies around the world, arguing that failure in political leadership is compromising human rights and destroying democratic principles in the West... |
| | The Burnside Conversations is a series of 16 short films on a single DVD, in which Julian Burnside QC converses with key Australian and global thinkers about seeking asylum and threats to human rights... |