Hank Nelson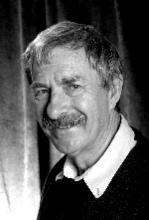 Since living in Papua New Guinea for seven years Hank has had a consistent interest in the history and current politics of Papua New Guinea and in Australia-Papua New Guinea relations. He is currently engaged in a collaborative project with the Australian War Memorial and Japanese historians to create a comprehensive web site about the war in Papua New Guinea. The aim is to engage people at several levels — from a 12-year-old school child to an advanced scholar, and to meet the interests of Australians, Japanese, Papua New Guineans and anybody from the broad international community that browses the web. As an extension of his interests in World War II, Hank is completing a book on Australians in Bomber Command in Europe.
Research Interests
History of Papua New Guinea; relations between Papua New Guinea and Australia; current politics of Papua New Guinea.
Key Publications
Papua New Guinea: Black Unity or Black Chaos, Pelican, 1972.
Black, White and Gold: Goldmining in Papua New Guinea 1878-1930, Australian National University Press, 1977.
Taim Bilong Masta: The Australian Involvement with Papua New Guinea, ABC, 1982.
Prisoners of War: Australians Under Nippon, ABC, 1985.
With Its Hat About Its Ears: Recollections of the Bush School, ABC, 1989.
(ed.) The War Diaries of Eddie Allan Stanton, Allen & Unwin, Sydney, 1996.
Career Highlights
Appointed lecturer at the Royal Melbourne Institute of Technology in 1964; taught at the University of Papua New Guinea from 1966; joined the ANU Institute of Advanced Studies; Associate Director of RSPAS (1990-93); worked on several documentary films and radio documentaries; writer and interviewer for creation of Australian War Memorial's sound archive of World War II.
Hank passed away in Canberra on 17 February 2012.
Filmography
| | |
| --- | --- |
| | ANGELS OF WAR captures the experiences of villagers who lived through the Papua New Guinea campaign. Caught up in a war they could not understand or influence, they had no choice but to obey whoever held the gun... |