Dominic Melano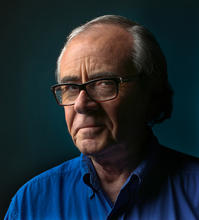 Dominic Melano began filmmaking after a career in health services, mainly for the Australian war veteran community. He now makes social documentaries.
BULLYING CULTURES explains the social and psychological dynamics contributing to bullying cultures and what must be done to break those cultures.
RADICAL IDEAS IN JUSTICE AND REGULATION addresses the notion that because crime hurts, justice should heal.
Dominic is working on a collection of candid stories reflecting on survival, recovery, sacrifice and love which explores the world of Australian Defence Force veterans and their families following active service.
Filmography
| | |
| --- | --- |
| | Restorative Justice and Responsive Regulation Restorative Justice and Responsive Regulation are policy ideas that have spread widely in the 21st century... |
| | While most of us have not directly experienced the pain of serious bullying, we all know of someone who has. As a society we are genuinely horrified by stories of people whose lives have been destroyed by bullying... |