Alexandre Berman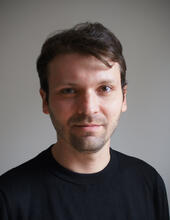 Alexandre Berman is a French documentary writer and director based in Paris, France.
His documentary The Panguna Syndrome, co-directed with Olivier Pollet, is a finalist for Prix Albert Londres 2017, a French equivalent of the Pulitzer Prize.
In 2018, his feature documentary Norvège: Les Ombres sur la Mer captures cultural heritage stories in Norway and plays in French cinemas across 2018 and 2019.
In 2020, he released the feature documentary Ophir, co-directed with Olivier Pollet, that tells the story of the extraordinary revolution led by the people of the Autonomous Region of Bougainville, Papua New Guinea. The film documents the colonisation's visible and invisible chains from a local perspective, and blends testimonies, archives, poetry and music in a non-linear and cinematic storytelling approach. Ophir has screened in over 100 festivals in 45 countries (including Durban IFF, Doc Edge FF, Wildscreen, Dharamshala IFF, Human Rights FF Berlin, amongst others) and receives 23 international awards. In November 2021, it was broadcast in France Télévision's leading documentary strand "25 Nuances de Doc" and received critical acclaim from the press.
His forthcoming project, to be shot in Italy, will explore the timely topics of truth, lies and illusion, and is currently in the development stage.
CREDITS
Ophir (2020, 97'), Norvège: Les Ombres sur la Mer (2018, 80'), The Panguna Syndrome (2017, 52')
Filmography
| | |
| --- | --- |
| | "A remarkable reflection on the aftermath
 of an anti-colonial struggle." - Christine Chaumeau, Télérama TTT (France) Ophir tells the story of an extraordinary Indigenous revolution for life, land and culture: a poetic and dramatic ode to the thirst for freedom, culture and sovereignty... |