Jingjing Ma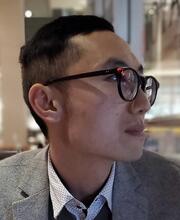 Jingjing Ma is a digital media artist, photographer, graphic designer and animator.
He is the writer/director/producer of the short animations FLOWING YEARS (2004) and WITH WIND (2006).
He has worked in independent video production as editor and grader on several projects with Ether Media and Jumping Dog Productions.
Jingjing is also a website designer with a portfolio of multiple successful promotional design works for various local artists, exhibitions and production companies.
Jingjing acted as associate producer for award-winning animator Lee Whitmore on her latest film SOHRAB AND RUSTUM (2018) and is currently working with Lee on her upcoming project TRAVELS ON MY DONKEY.
Educated in Beijing and Sydney, Jingjing is now exploring bringing the essence of Chinese traditional arts and philosophy into his contemporary media practice.
For further information: jingjingma.com.au
Filmography
| | |
| --- | --- |
| | WINNER! Yoram Gross Award for Best Animation, Sydney Film Festival WINNER! The Sergio Aragones Award for Best Animated Film, Ojai Film Festival, California Sohrab and Rustum is an animated film by Lee Whitmore about a charismatic young English teacher reading a famous poem to her class of fourteen year old girls whose concerns are pop music and nail polish... |