Hart Cohen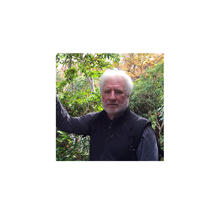 Dr Hart Cohen is Professor in Media Arts in the School of Humanities and Communication Arts and a member of the Institute for Cultural and Society and deputy leader of the Digital Humanities Research Group at Western Sydney University, Australia.
Research
Dr. Cohen has led three Australian Research Council Projects related to the Strehlow Collection held at the Strehlow Research Centre in Alice Springs. These have focussed on the production of a catalogue to the Strehlow Film Collection, a database documentary based on Strehlow's memoir, Journey to Horseshoe Bend (including its re-publication (Giramondo 2015) and the project titled, Digital Archives, Datadiversity and Discoverability: the Strehlow Collection as knowledge resource for remote indigenous communities culminating in the film, Ntaria Heroes. He is part of the SSHRC - funded research project: Patterns that connect: re-curating Edmund Carpenter's anthropological media studies.
Films
Hart Cohen wrote and directed Mr Strehlow's Films (2001 SBSi), Cantata Journey (2006 ABC) and Ntaria Heroes (2016).
Publications
He is the co-author of Screen Media Arts (OUP), winner of best textbook—Australian Publishers Association, 2009, and is editor of the Global Media Journal, Australian Edition: 2007–present. His most recent publication is Sight Unseen: The Ethos of Handmade Films in Process Cinema: Handmade Film in the Digital Age (MQP 2019).
His sole-authored book, is titled, The Strehlow Archive: Explorations in new and old media (Routledge 2018). The aim of this book is to provide a significant study of the relationship of archives to contemporary forms of digital mediation. The volume introduces a specific archive, the Strehlow Collection, and tracks the ways in which its materials and research dissemination practices are influenced by media forms we now identify with the emergence of digital technology.
His next book, Edmund Snow Carpenter: Anthropologist, Media Theorist, Public Intellectual (Hart Cohen, Michael Darroch, and Paul Heyer editors) (McGill-Queens Press) is due in 2020.
Filmography
| | |
| --- | --- |
| | T.G.H. (Ted) Strehlow was one of Australia's most eminent and controversial anthropologists. This fascinating documentary traces his life from his childhood at Hermannsburg as the son of Lutheran missionaries to his days as a patrol officer and translator in Central Australia, and to his death in 1978... |