DRIVING WITH RICHARD
Year: 1992
Classification: G
Runtime: 50 min
Produced In: Australia
Directed By: Andrew Wiseman
Produced By: Andrew Wiseman
Language: English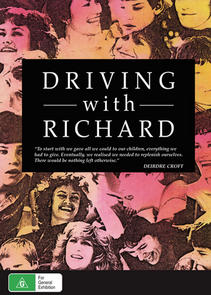 price includes GST and postage

DRIVING WITH RICHARD tracks the history of Deirdre and Carley who reveal with candour and humour how their expectations about motherhood were altered and how they have created lifestyles that fulfill their own needs.
Laced with home movie footage of Richard's development as a child and concluding with the celebration of his eleventh birthday, DRIVING WITH RICHARD reveals two women whose vitality and commitment to their children and to each other has allowed them to cope with stress that is beyond the realms understood by most human beings.
"To start with, we gave all we could to our children, everything we had to give. Eventually, we realised we needed to replenish ourselves. There would be nothing left otherwise." - Deirdre Croft.
"DRIVING WITH RICHARD does not just document the battles. It reveals times of peace and affection and celebration of victories." - The West Australian.
---
A follow-up film about Richard and his family was made in 2001 - WONDER BOY and another in 2016 ON RICHARD'S SIDE. Both films also available from Ronin Films:
WONDER BOY - www.roninfilms.com.au/video/10855/20/673.html
ON RICHARD'S SIDE - www.roninfilms.com.au/video/10855/20/13704.html
---
Follow this link to view a trailer that includes this title as well as other disability titles: www.youtube.com/watch?v=SC2I0-VQcJQ
---