HATRED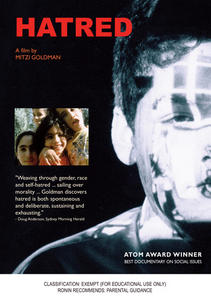 price includes GST and postage

What makes us who we are and how do we learn to hate? This is an important question for Australians at this time, as the line is tested between the right to free speech and the incitement to hate on the basis of skin colour or ethnicity.
Every day on television, people watch the effects of hatred. They see it on the news and in programs which portray violence and anger as a way of life. Teachers, counsellors and group workers face a heavy responsibility as role models and guides in helping young people to deal with such a powerful and potentially dangerous emotion.
In a multicultural society, how do you discuss hatred in classrooms which may contain students who have fled ethnic violence or persecution for any number of reasons? How do you introduce the topic to students who may come from ethnic, cultural or religious groups with strongly opposed views? How do you deal with the self-hatred which comes from internalising the prejudice of others? If you ignore it, will it go away? Goldman confronts hatred in order to try and understand it in herself.
HATRED documents various kinds of hatred and their consequences, beginning with the hatred that led to the filmmaker's German-Jewish father fleeing the Nazi Holocaust. This lead to exploring hatred in the lives of the poor and people of colour in New York and then to the complex clash of identity, religion, history and emotion between the Israelis and the Palestinians.
HATRED is both a challenge and a resource for anyone ready to explore the issues behind expression of hatred in contemporary society.
"Weaving through gender, race and self-hatred ... sailing over morality ... Goldman discovers hatred is both spontaneous and deliberate, sustaining and Exhausting." - Doug Anderson, Sydney Morning Herald.
Winner! ATOM Award for Best Social Issues Documentary (1997)