SUBSCRIBE TO THE RONIN EMAIL NEWSLETTER!
11 September 2019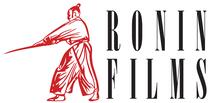 For news about our latest releases and topical gems in our catalogue of 600 hand-picked titles, you are invited to subscribe here:
www.roninfilms.com.au/newsletter.html
It's free! You will receive about 25 email newsletters a year, and you can unsubscribe easily at any time.