Ivan Sen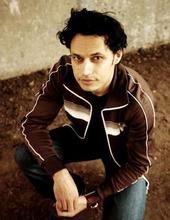 Ivan Sen is an Australian filmmaker. Throughout the late 1990s Sen worked on numerous short films, before making his feature film debut with BENEATH CLOUDS in 2002.
Sen drew on his own background as the child of an Aboriginal mother and an absent white father for the screenplay of his first feature-length work, BENEATH CLOUDS, filmed on a $2.5 million dollar budget. The film follows two teenagers, Lena (Dannielle Hall) and Vaughn (Damian Pitt) who are hitchhiking their way from a rural New South Wales town to Sydney, each for different reasons. The film explores many of the racial difficulties in their society as well as the way the choices each makes can effect how they turn out. The film was based on Ivan Sen's own experiences of growing up in Alice Springs with an Aboriginal mother and absent European father. It won Sen global acclaim, screening at the 2003 Sundance Film Festival and winning the Premiere First Movie Award at the 2002 Berlin Film Festival and the 2002 Best Director Award at the Australian Film Institute Awards.
Ivan studied filmmaking at the Australian Film Television and Radio School, where he produced his first short films, working with the crew he continues to work with today. Sen was raised in Inverell, New South Wales, Australia.
Filmography
Tears (1998)
Who Was Evleyn Orcher (documentary)
The Dreamers (documentary)
Beneath Clouds (feature-length drama)
Dust (short drama)
Wind (short drama)
Vanish (documentary)
Journey (short drama)
Warm Strangers (short drama)
Shifting Shelter (documentary)
A Sister's Love (documentary, 2006)
Filmography
| | |
| --- | --- |
| | 1857, Australia. In the cold, bleak terrain of the high country, a young black tracker, Jess, and his elderly sergeant move in on the trail of a killer... |
| | YELLOW FELLA is a portrait of Tom E. Lewis who as a young man in 1978 was chosen by director Fred Schepisi to star in THE CHANT OF JIMMY BLACKSMITH... |
| | In a remote Aboriginal community, Daniel, a sensitive, troubled 10 year old boy from a broken home, yearns to be a "gangster" like the male role models in his life... |