Frances Reid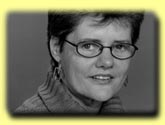 Frances Reid has been producing, directing, and shooting documentary films for over 30 years. Her most recent production, with Deborah Hoffmann, was Long Night's Journey Into Day: South Africa's search for Truth & Reconciliation. It won the Grand Jury Award for best Documentary at Sundance 2000, was nominated for an Academy Award in 2001 and a DGA award in 2002, and has been exhibited at festivals worldwide, including the Jerusalem Film Festival in 2000 where it won the "In the Spirit of Freedom" award.
In 1995 Frances produced and directed Skin Deep, a film exploring race relations on college campuses. It was broadcast nationally on PBS and is now in use by nearly 2,000 colleges and universities in the U.S. In 1994, she received an Academy Award nomination for her documentary short Straight From The Heart. Additional producing and directing credits include such films as the groundbreaking documentary on Lesbian mothers and child custody, In the Best Interests of the Children (1977), a Blue Ribbon Winner at the American Film Festival. Her film The Faces of AIDS (1992) won a First Place at the Black Filmmakers' Hall of Fame. Her cinematography credits include The Times of Harvey Milk, Visions of the Spirit, The Ride to Wounded Knee, Reno's Kids, and scores of other award-winning documentaries including Deborah Hoffmann's Complaints of a Dutiful Daughter.
Frances has traveled widely to speak and lecture with her films and on filmmaking and cinematography. Most recently she served on the Grand Jury for the 2002 Sundance Film Festival. She is also the recipient of the James Phelan Art Award in Video. Frances is one of the original members of Iris Films, founded in 1975.
Filmography
| | |
| --- | --- |
| | SOUTH AFRICA'S SEARCH FOR TRUTH AND RECONCILIATION. "This eye-opening look inside South Africa's 'Truth and Reconciliation Commission' is, by turns, poignant, shocking, poetic and always intelligent... |