Lois Harris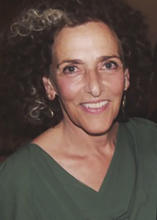 Lois Harris has been researching and producing documentary films for more than 30 years, first on the 60 Minutes team for Channel 9, then three years researching documentaries and science stories for a variety of departments within the ABC.
Her work as a researcher included ALL POINTS OF THE COMPASS, a documentary about a South Vietnamese family diaspora for ABC Australia/BBC Scotland.
For Judy Rymer as director and producer, she researched FRANK AND DAZ TAKE ON THE WORLD, shot in Cambodia and New York for BBC/SBS investigating the power of friendship; POLES APART, on the controversial Australian purchase of Jackson Pollock's Blue Poles; and MESSAGE FROM MOREE, launched at National Parliament and screened on the ABC to mark annual Aboriginal Rights Day.
She went on to co-produce with Judy Rymer I WILL NOT BE SILENCED following an Australian woman's fight for justice in the Kenyan Courts after being gang raped in Nairobi; and PUNISHED NOT PROTECTED, a series in defence of asylum seekers in Australia, which has been widely distributed through schools and community groups.
A common theme in all of Harris' work has been an interest in individuals who strive against challenges in their lives, often set in a political/historical context.
Filmography
| | |
| --- | --- |
| | The participants of PUNISHED NOT PROTECTED are open in their criticisms of current government policy and the lack of momentum to move on an alternate, more just and humane policy... |
| | In this film, leading Human Rights barrister, Julian Burnside AO, deconstructs harsh asylum seeker policies around the world, arguing that failure in political leadership is compromising human rights and destroying democratic principles in the West... |
| | The Burnside Conversations is a series of 16 short films on a single DVD, in which Julian Burnside QC converses with key Australian and global thinkers about seeking asylum and threats to human rights... |