LOYAL TO MY IMAGE
Year: 1992
Classification: PG
Runtime: 21 min
Produced In: Australia
Directed By: Harriet McKern
Produced By: Alison Wotherspoon
Language: English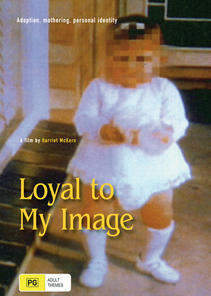 price includes GST and postage

Through one woman's experience as an adopted person and also as a mother who relinquished her child in 1971, this documentary highlights the many complex issues associated with adoption.
By structuring Fae's adoption experience into seven sections: Fantasy, Loss, Virgin/Whore, Institutions, Searching, Identity and Progress, the issues examined include women as mothers, the politics of reproduction, and the laws that implement family policy and the control of personal information in our society.
At the end of Fae's story, LOYAL TO MY IMAGE questions who is benefiting from the much proclaimed scientific advances in reproductive technology, when infertility is another disease to be cured. Who decides who has the right to mother and what are the emotional, financial and social costs in human terms?