CORN ISLAND
Year: 2015
Classification: Exempt - Ronin Recommends: M
Runtime: 100 min
Produced In: Republic of Georgia
Directed By: George Ovashvili
Produced By: George Ovashvili
Language: Georgian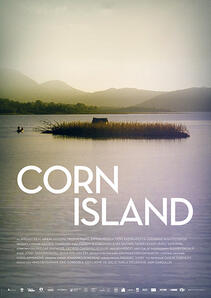 price includes GST and postage

WINNER! Crystal Globe Award and Ecumenical Award at the 49th Karlovy Vary International Film Festival in July 2014.
Running into the Black Sea is the Enguri River, marking the border between Georgia and Abkhazia. A seasonal inundation of the river creates fertile islands used by local farmers to grow crops before the river rises again to reclaim the soil. The perils of farming on these temporary islands are exacerbated by the threat of armed conflict between Georgian and Abkaz troops, with Russian forces serving as peace-keepers.
Against this backdrop, Georgian director, George Ovashvili, crafts a gently compelling and timeless story of struggle against the elements by an elderly peasant and his granddaughter. With minimal dialogue and images of breathtaking beauty, it's a film that recalls the Japanese classic, The Island (1960) in the simple representation of an austere life-style, with the gradual revelation of an outside world: on either side of the river bank are warring factions who gradually impinge on the lives of the central characters.
The magic of the film is seamless and the rigours of the complex logistics of filming on two man-made islands are never apparent in the low-key modesty of the story-telling.
Peter Debruge in Variety called it "an astonishing feat of cinema." Rod Bishop in Film Alert wrote about the film's humanism and concluded "it's hard to fault anything you see on screen or hear in the naturalistic, nuanced soundtrack."
---
VIEW TRAILER HERE: vimeo.com/370800098
---
Directed by George Ovashvili
Written by Roelof Jan Minneboo, George Ovashvili, Nugzar Shataidze
Produced by Ágnes Berec, Guillaume de Seille, Nino Devdariani, Sain Gabdullin, Eike Goreczka, Karla Stojáková, Anna Vilgelmi
CAST: Ilyas Salman (Old Man), Mariam Buturishvili (Girl), Irakli Samushia (Soldier), Tamer Levent (Abkhazian Officer).
Permalink: https://www.roninfilms.com.au/feature/16543