Ronin Latest News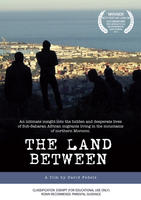 Still more awards for THE LAND BETWEEN
The film by David Fedele, THE LAND BETWEEN, has been honoured with two more awards in the last few days, making it one of the most awarded films in the Ronin collection!
More Latest News:
Clip: HOW FAR IS HEAVEN
The Sisters of Compassion have lived in the remote village of Jerusalem/Hiruharama on the Whanganui River in New Zealand for 120 years. Today, only three nuns remain - their legacy on the river is coming to an end. This is a complex world of powerful dualities; Maori and Christian spirituality, parties and prayers, pig hunting and perfume appreciation ...