Ronin Latest News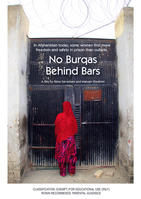 Emmy nomination for NO BURQAS BEHIND BARS
The documentary, NO BURQAS BEHIND BARS, about life in an Afghani women's prison, and now released by Ronin on DVD, has been nominated for an Emmy award in the Documentary category.
More Latest News:
Clip: CANNING PARADISE
Decades of over-fishing by the global tuna industry have now pushed the final frontiers to the waters of Papua New Guinea. In the 1950s, the world was fishing out 400,000 tons of tuna. This number is now close to 4 million. And it comes at a high cost: a human one, now affecting the last places on earth to receive the full impact of globalisation.