Ronin Latest News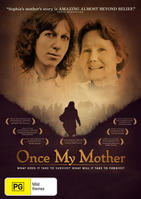 WINNER! 2013 ATOM AWARD - Best Documentary Biography
ONCE MY MOTHER. Available from Ronin Films - from October 2014.
More Latest News:
Clip: WRONG SIDE OF THE BUS
Sidney Bloch, a professor of psychiatry, returns to South Africa from Melbourne for his medical school reunion. He's determined to resolve his guilt for colluding with Apartheid that has troubled him for forty years. He's accompanied by his teenage son, Aaron, who turns out to be his harshest critic. 56 minute documentary with 45 mins DVD extras including interview with the director.