Ronin Latest News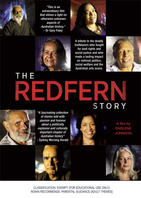 2015 ATOM AWARD FOR 'THE REDFERN STORY"
CONGRATULATIONS to Darlene Johnson and Sue Milliken for their ATOM AWARD for their outstanding documentary, THE REDFERN STORY!
More Latest News:
Clip: WHITE WATER BLACK GOLD
WHITE WATER BLACK GOLD is a riveting, multi-award-winning Canadian documentary about the controversies surrounding the Alberta Tar Sands. Martin Lukacs recently wrote in The Guardian: the Tar Sands of Alberta are "a source of oil so dirty that renowned ex-NASA climatologist James Hansen has described it as a "carbon bomb" whose full exploitation would spell "game over" for the climate".